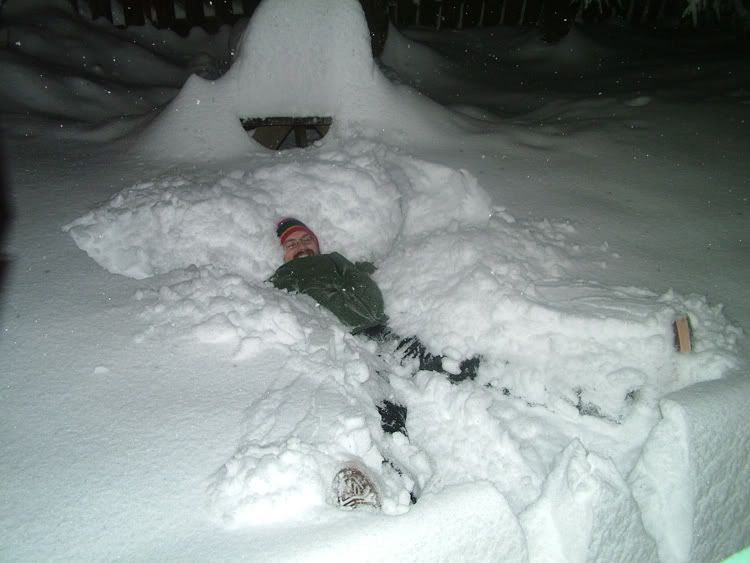 We have been dumped on over the last few days! When the SW came by on Sunday, we had no snow; now we have 22 inches on our back deck. Most of that fell on Monday and Tuesday. They actually cancelled school yesterday and today because the snow plows couldn't keep up with the storm and it wasn't safe for the kids to walk to school.

I love the snow, so this is great except for one thing… since school was cancelled, our SW couldn't come over for our home study visit this afternoon. I'm a little disappointed because now we won't be able to meet until next Wednesday at the earliest and the Thanksgiving holiday will probably put that off too. I really want to get this thing done as soon as we can.

I talked to our placement agency yesterday and they reassured me that my medicals done by a PA are fine for Ethiopia. They also said that if we are accurate in our projected dates and can have the dossier done by the end of January there is a good chance we will get a referral before the court closures. Yeah! And if that is true then I won't have to redo all my already completed dossier documents. Double yeah! But in order to get the dossier done by January, we need to have the home study finished by mid December….which is going to be tough with the holiday schedule.

Such is the journey of international adoption I'm learning. You guess, you estimate, you hope, but in the end it's all conjecture. Nothing is guaranteed.